Hardwood floors Epic Jubilee Hickory 5"
Free Shipping - Click Here for more info
Expect extreme-and stunning-variation with Jubilee, a hickory that offers an extraordinarily wide visual range. Mixing planks from different boxes and installing them randomly creates a unique floor with a designer look.
Type: Engineered Rustic Hickory
Construction Look: Engineered Plank
Plank Width: 5"
Plank Length: Random lengths from 10" to 58.5"
Plank Thickness: 3/8"
Janka Hardness Rating: 2018
Edge Information: Beveled Edges
Installation Type: Nail, Staple, Glue, or Float
Square Foot per Carton: 19.72
Product Features: DuraShield XL,High Traffic.
Suitable for: Under Ground, Above Ground and Ground Level
This Shaw Epic™ hardwood carries a Limited Lifetime Wear Warranty and is warranted that the face surface will not peel off or wear through for as long as you own your home
This Shaw Epic™ hardwood is made with Shaw's EnviroCore™ and provides unsurpassed structural integrity, impact resistance, moisture tolerance and dimensional stability.
This hardwood is rated CV2 Moderate with distinctive color variation within each box. It is imperative that hardwood planks from various cartons be continually blended during installation to insure optimum appearance.
• This product features ScufResist™ PLATINUM - Shaw's extremely wear resistant UV cured polyurethane finish with Aluminum Oxide.
• The new and improved ScufResist™ PLATINUM is designed to help resist household scuffing on hardwood floors.
• EnviroCore is made of recycled wood by-products, using fewer trees with less waste - that's 50 % less newly harvested wood than conventional 3/8"-thick engineered products!
• This Shaw Epic™ hardwood carries a Limited Lifetime Wear Warranty and is warranted that the face surface will not peel off or wear through for as long as you own your home
This wood is 40% recycled content and certified Green Guard, so this can be installed in hospitals and schools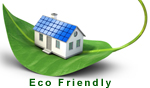 Made in U.S.A
Engineered Hardwood Installation Guidelines - Hardwood 25 Year Warranty