California Dreaming - Evening Shade
Free Shipping - Click Here for more info
Eco Green Product - EnviroCore™
This soft-scraped maple showcases rich hues and graining patterns that are inherent to the species. The delicately textured, but tough California Dreamin maple, comes in four on-trend colors to soothe your soul.
The maple species offers a deep richness with bold colors and subtle scraping. It's sure to create a designer look to any room.
California Dreaming features:
Type: Maple
Construction Look: Distressed
Plank Width: 5"
Plank Length: Random Length
Plank Thickness: 3/8"
Edge Information: Microbeveled
Installation Type: Nail, Staple, Glue, or Float
Square Foot per Carton: 19.72 sq.ft
Product Features: Shaw Epic™, ScufResist™, Shaw Epic™ , CV2 Moderate
Suitable for: Above, or Below Ground Level
• This product features ScufResist™ PLATINUM - Shaw's extremely wear resistant UV cured polyurethane finish with Aluminum Oxide.
• The new and improved ScufResist™ PLATINUM is designed to help resist household scuffing on hardwood floors.
• EnviroCore is made of recycled wood by-products, using fewer trees with less waste - that's 50 % less newly harvested wood than conventional 3/8"-thick engineered products!
• This Shaw Epic™ hardwood carries a Limited Lifetime Wear Warranty and is warranted that the face surface will not peel off or wear through for as long as you own your home
• This hardwood is rated CV2 Moderate with distinctive color variation within each box. It is imperative that hardwood planks from various cartons be continually blended during installation to insure optimum appearance.
• Made by Shaw with pride in the USA
8 TRANSITION PIECES AVAILABLE:
• End Molding / Carpet Reducer / Threshold - Length 78" and 94"
• Flush Stairnose - Length 78"
• Overlap Reducer - Length 78" and 94"
• Overlap Stairnose - Length 78" and (94" for 1/2" & 9/16" Floor)
• Quarter Round - Length 78" - 96" and 94"
• T-molding - Length 78" and (94" for 1/2" & 9/16" Floor)
• Wallbase Molding - MDF White Length 96"
• Molding Track- Length 93" (use with 1/2" & 9/16" Floor)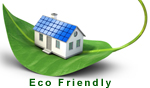 Installation Engineered Hardwood - Shaw Hardwood Floors Warranty